This past weekend was a "show weekend". Lilly and I didn't get to compete or anything, but it was so nice to get to go hang out in complete dogdom and cheer for our Sammy peeps!
Friday was the Specialty show held by the GMSF. I made it my mission to get some great movement shots.
First up, Mr. Mater
Double Helix Tractor Tipping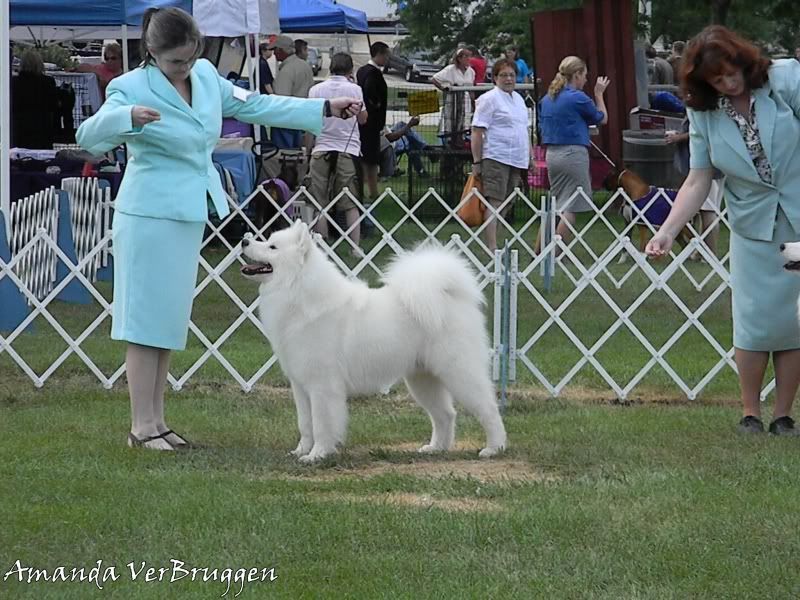 Then Storm
CH Hawkwind's Garnet Storm
(he took Winners Dog and Best of Winners to earn his Championship!)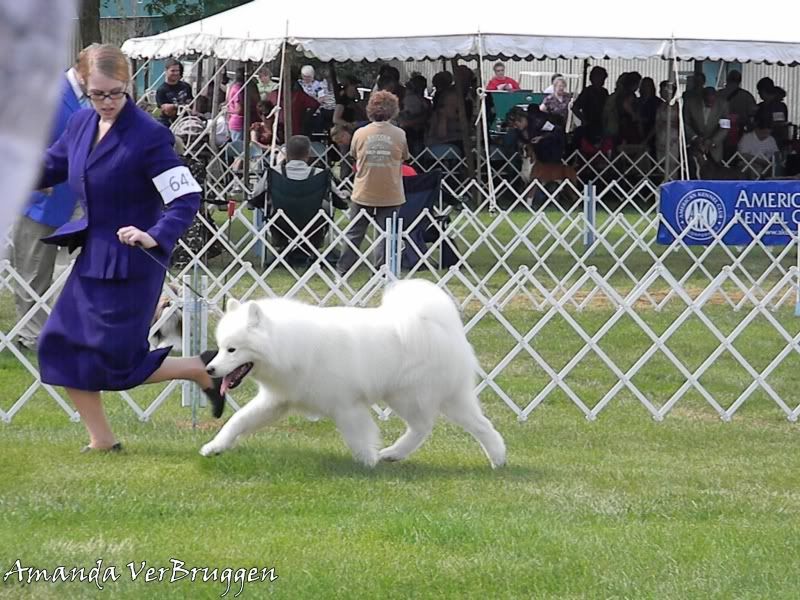 Miss Puma
Double Helix Live From The Piston Cup



Morgana
Hawkwind's Morganite Moonstone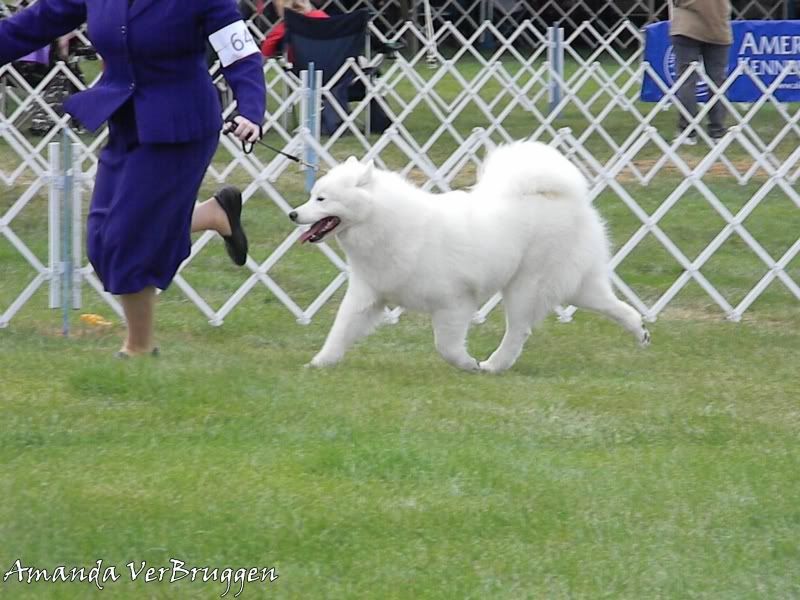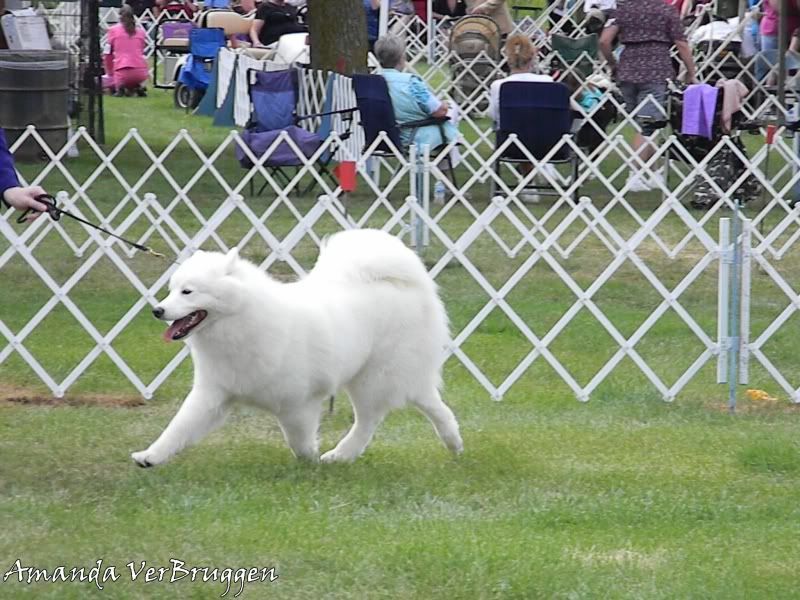 Mr. Ray
Ch Hawkwind's Paparaja O'Fionntann
The lovely Anika
Ch Hawkwind's Emerald Storm BISS
Anika took BOS on both Friday and Saturday. Sunday was... well... *cough* creatively judged.
and last, but not least, Miss Nova
Ch Hawkwind's Ruby SuperNova
The judge on Sunday actually LOOKED at Nova before making her final decision - which is a step up from the two days prior. *sigh*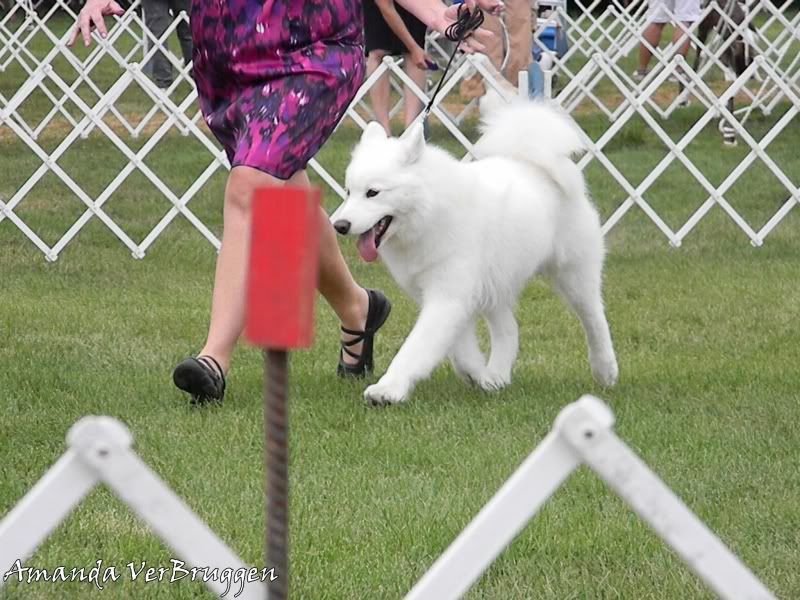 8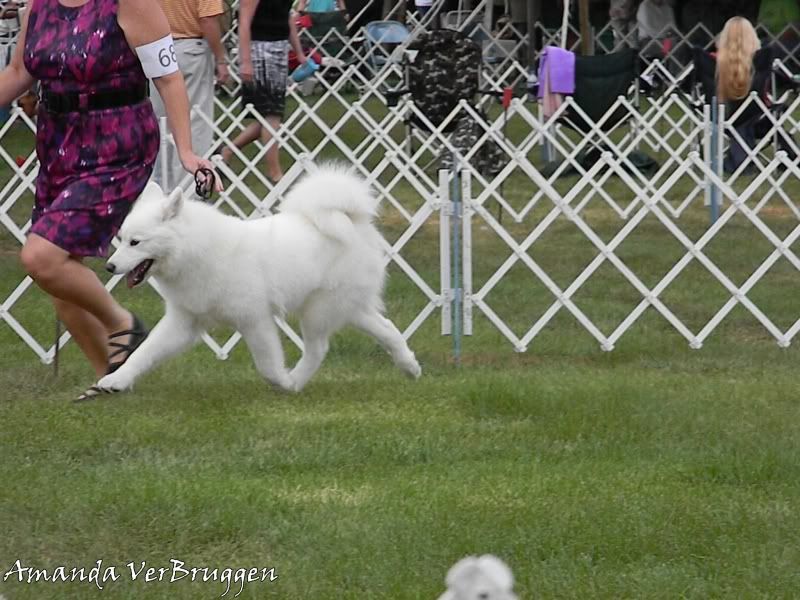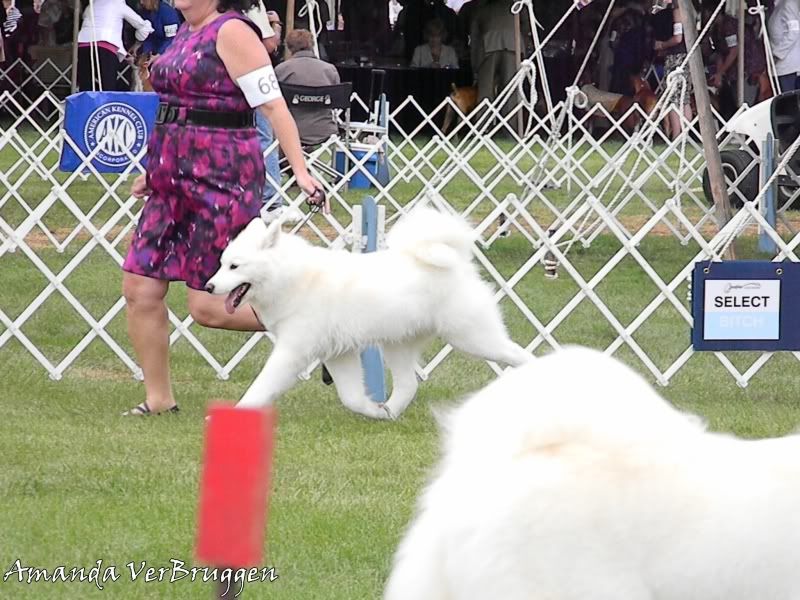 We had so much fun hanging out with everybody!
Can't wait till the next show!



* When I got home and opened my google reader there were just shy of 50 posts waiting for me to read. Does this mean I have an addiction?*

Also, what do you think of the way I put my name on the pics? Does it take away from the picture?