Last night I had Economics homework to do, so I was busy at home on the computer. After that, I decided to take a nap since I had to go to work a little later than usual. Little did I know, my neck of the woods got a whopping 1.65 inches of rain in a short period of time.
I knew it was storming out because my dog was firmly planted in the bathtub, but I had no idea what was really going outside.
Here's some pics posted on the local news paper's website by people around town.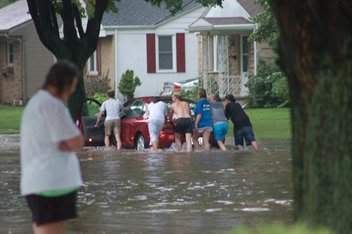 Silly me! I'd been complaining that I couldn't go kayaking because we've been getting rain every day.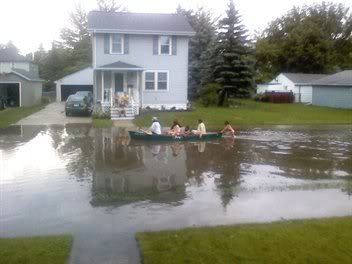 I could have just gone kayaking with these people in their back yard!
I woke up from my nap to my phone beeping at me telling me I had messages.
My good friend, Deanne, (in a particularly worked up voice) left me a voicemail saying she was going to need a ride to work as the tree behind her parking lot was now lodged in her car.
The car parked next to hers was in even more dire straights.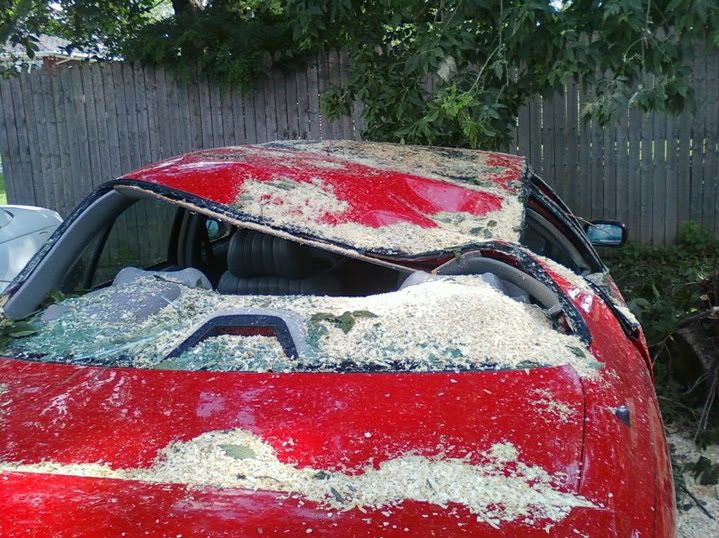 Just the branch that came off the tree was about as big around as me... and that's sayin' a lot.
In another part of town, trees just plain got uprooted.
I still can't believe that I knew absolutely none of this was going on around me. Talk about oblivious!